This last week, it was MRI safety week. This event was created to remember the unfortunate death of Michael Columbini, a young boy of 6 years old, caused by a oxygen tank flying in the MRI scanner room. This accident took place in 2001. Even tough everyone working on MRI scanner rooms should know about MRI safety, it is important to renew your knowledge every once in a while. In my institute, MRI safety tests have to be done every 2 years. Major concerns are metal objects, tattoos, wire positioning and
SAR
. Another very important thing is to keep the scanner rooms clean and organized, something that we researchers tend to forget...
A simple test for you to take is here:
http://www.falckproductions.com/mri-safety-week-2013/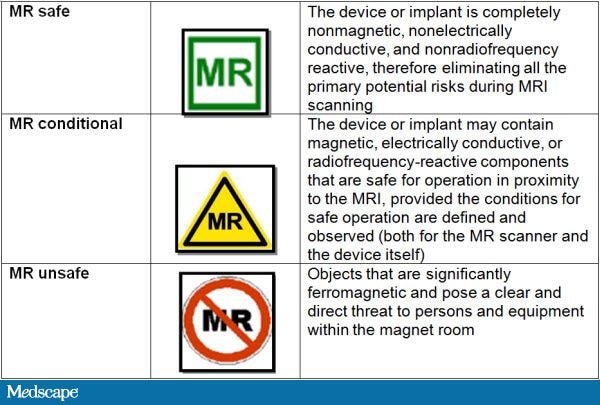 I suggest here a review about MRI safety, but I am deeply concerned that there is no more available material online for free. This review has to be payed. Do you know more MRI safety resources?
Mary F Dempsey, Barrie Condon, Donald M Hadley (2002). MRI safety review

Seminars in Ultrasound, CT and MRI

DOI: 10.1016/S0887-2171(02)90010-7